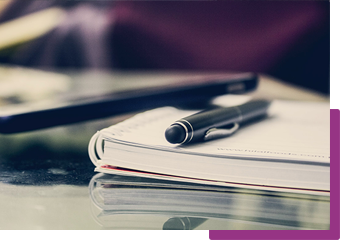 At the end of 2020, the post Brexit transition period will end. The UK will complete its exit from the European Union. Leaving the EU means that the regulatory landscape will change for the pharmaceutical industry. From, the 1st of January 2021 the Medicine and Healthcare products Regulatory Agency (MHRA) will become the UK's only medicines and medical devices regulator. In preparation for this, the MHRA has now published new guidance, allowing stakeholders to prepare for a post Brexit UK. Guidance in the following areas has been issued:
Clinical trials
Devices
Licensing
Importing and exporting
IT systems
Pharmacovigilance
Paediatrics
What's new?
For the most part the UK will be aligning with the European Medicine Agency (EMA), mirroring their decisions. In addition, the MHRA will also provide companies with the option to apply for separate approval within the UK. The MHRA has published new guidance here.
There are a number of upcoming changes to regulations in the areas listed above. Here we take a closer look at licensing changes. Namely how products currently registered under the EU Centralised Procedure, or those that will be under evaluation, and medical devices, will be managed from 1 January 2021. 
We will review the details of changes in other areas in our future blogs.
Products currently approved under the Centralised Procedure
Existing Centrally authorised products (CAPs) with single market authorisation issued by the European commission, which is valid across the whole EU, will change. Market authorisation will automatically be converted to UK market authorisation for England, Wales and Scotland (Great Britain). The Northern Ireland protocol will be implemented due to the land border between Ireland and Northern Ireland. This means that CAPs with European market authorisation will remain valid. 
Although this process is automated, the MHRA will allow companies to opt out of the conversion process. This can be for some or all of their CAPs, depending on their needs. The MHRA requires any company looking to opt out provides in writing notification by the 21st January 2021. For opt out products all UK market authorisation will be revoked. The products will no longer be licensed in Great Britain. 
For products that are converted, companies have until 1st January 2022 to submit essential baseline data and related information in eCTD format. Until the MHRA receives these initial sequences, no variation can be submitted for the product unless in exceptional circumstances where public health may be negatively affected.
For products that are mid variation or pending EMA approval the MHRA will offer 2 pathways for transfer.
The company can apply for an 'in flight assessment' for Great Britain market authorisation. This will run in tandem with the EU review and if the application is successful the product will have market authorisation in both markets. 
The company can wait for a positive opinion from the EMA Committee for Medicinal Products for Human use (CHMP) to follow the new route. 
From the guidance documents released it is apparent that MHRA aim to regulate market authorisation changes in a way which does not disrupt supply to patients and reduces the risk of shortages.
Once a company has been issued with Market authorisation for Great Britain. They will have a period of 24 months, from the end of the transition period, to establish and register a presence within Great Britain. This will require the submission of amended product labelling/ art work which must have the following:
Name and address of Market Authorisation Holder
Great Britain Market authorisation number
Name and address of product manufacturer for batch release
An additional 12 month period will be provided, this will allow 36 months in total from 1st January 2021 to ensure that all product released to market is in compliant packaging.
Medical Devices
There are a number of key takeaways for medical device regulations. These include details on the EU Medical Devices Regulations (MDR) and in vitro Diagnostic Medical Device regulation s(IVDR) which will not automatically be applicable in Great Britain. Most likely this is due to them not actually taking effect within the EU until after the transition period. The EU MDR and IVDR are proposed for implementation by 26th May 2021 and 26th May 2022 respectively. 
From 1st January 2021 a new route to market will be offered for All new medical devices and IVDs that require registration with MHRA. Again there will be a grace period to allow sponsors to make relevant updates for existing products. This grace period varies depending on the class of device:
4 months for Class IIIs and Class IIb implantables, and all active implantable medical devices
8 months for other Class IIb and all Class IIa devices
12 months for Class I devices
The 12-month grace period will not apply to manufacturers of Class I devices and general IVDs that are currently required to register with the MHRA.
For products marketed in Northern Ireland, proposed EU MDR and IVDR will apply as per the EU's implementation timeline. However for devices manufactured in Northern Ireland and already registered with the MHRA for the purposes of Northern Ireland, they can freely flow between Northern Ireland and Great Britain without needing to undergo any further registration in Great Britain.
Devices are required to have the CE mark. As such certificates issued by the European Economic Area (EEA)-based Notified Bodies will continue to be recognised and accepted until 1 July 2023. After this date all previously CE marked products will require a UK Conformity Assessed (UKCA) mark. In order for this to be rolled out, MHRA will designate approved bodies to conduct conformity assessments. From 1 Jan 2021 medical devices placed on the Great Britain market will need to have either a CE mark or UKCA mark as applicable. For devices with a CE mark, labelling changes will be required from 1 July 2023 to reflect the UKCA mark. Dual labelled devices will also be accepted until 1 July 2023. As above Northern Ireland is unaffected by these changes and will instead continue to use CE marking.  
For manufacturers outside of the UK, wishing to register their devices with the MHRA for the Great Britain market, a UK Responsible Person, established in the UK, will need to be designated. The UK Responsible Person will then carry out specified tasks in relation to the manufacturer's obligations
Whilst we still don't have comprehensive guidance yet, further details of the updated guidance and the other updates provided by MHRA here.